Weekly Round Up: May Long 2017
Falkland Stampede
The Falkland Stampede started in 1919, just after the war, as a picnic which has grown over the years to a three day rodeo.
People from all over the world have come to our little town to take in this jam packed, fun filled Stampede. Professional Cowboys participate for prizes worth over $50,000.
For over 90 years the volunteers have worked hard to make this May Long Weekend one you will never forget!
You can purchase your tickets at the gate (Sunday only -  tickets can be purchased in front of the Falkland Store to avoid line-ups)
Adults   $15
Seniors/Students   $12
Senior 3 day   Pass $30
Adults 3 day   Pass $40
Family day   Pass $45 (2 adults & 2 Children)
Children   under 6 Free
 
Camping is available across from the Stampede Grounds for $10 per night.
  
First come first serve, no ammenities, campfires allowed.
Date: May 20 -22, 2017
Place: The Falkland Stampede Grounds - Highway 97 Falkland, BC
Shuswap Lake Culture Crawl 2017

The Shuswap Lake Culture Crawl will run Thursday May 18 through to Sunday May 21 offering a variety of arts and cultural happenings in the South Shuswap: Three night concert series at Sunnybrae and Carlin Halls featuring Chicken Like Birds (May 19), Sons of Bitumen (May 20) and Margit Sky Project (May 21). Also featured historical tours/talks in Notch Hill, grand opening of Shuswap Artisan Collective in Sorrento, Blind Bay Painters Show & Sale at Reedman Gallery, Wine & Cheese Event & Justin Maas Exhibit on May 18th in Carlin Hall and much more !  
Date: May 18 - 21
Contact:  www.shuswaparts.com 
Word on the Lake Writers' Festival
In Celebration of Canada's 150th Anniversary of Confederation, the theme for this year's Askew's Foods Word on the Lake Writing contest is Canada. Stories or poems can be set in the past, present or future and be of any genre as long as they reflect Canada in some way.
Contestants may submit original unpublished works in the following categories: Fiction, Nonfiction, and Poetry. First place winners will receive a cash prize of $150 plus a 2017 conference package including banquet ticket ($230 value) and be published in the Askews' Foods Word on the Lake Anthology which will be available at the festival and after the Festival through Bookingham Palace Books, Piccadilly Mall, Salmon Arm BC.
Contest is now open and will close at midnight on 1 March 2017.  Winners will be contacted prior to the conference which takes place May 19 -  21 at the Prestige Harbourfront Resort and Okanagan College in Salmon Arm, BC and will be recognized at the Saturday night festivities. 
Date: May 19 - 21
Contact: Mary-Lou McCausland, Writing Contest Co-coordinator 778.489.3331 | contest.saow@gmail.com | www.wordonthelakewritersfestival.com | www.shuswapassociationofwriters.ca 
Cedar Heights Open Golf Tournament
Looking for a fun family event on the long weekend? Play in a first Golf Tournament open to the Public.
Saturday, May 20th from 12:00 till 4:00pm Adults $20 - Youth 12 and up $15
Lunch at 12:00  Tee off at 1:00 pm. Price incudes hot dogs, chips, drinks and prizes for KP and LP
Date: Saturday, May 20, 2017
Time: 12:00 pm to 4:00 pm
Place: Par 3 Pitch & Putt Golf Course at 2316 Lakeview Dr in Blind Bay
Contact: cedarheightscommunity.ca/Programs/Golf/Events or call Bryan 250.515.1157
Run For Salmon Arm 3km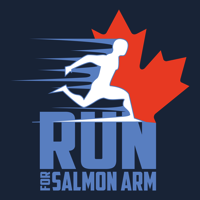 Join the Run for Salmon Arm and enjoy a day of fun and fitness in support of The Shuswap Lake General Hospital in Salmon Arm on May 21, 2017
Whether you're a professional runner that enjoys competing in marathons or just enjoy staying active and supporting your community, you won't want to miss the Run for Salmon Arm. Bring the whole family and run, jog or walk your way to more accessible healthcare!
All proceeds from the event go to the future The Shuswap Lake General Hospital project.
Date: Sunday, May 21, 2017
Contact: 1.877.767.1965 | rizwanpeerzada@gmail.com | www.runforsalmonarm.ca 
Salty Dog Results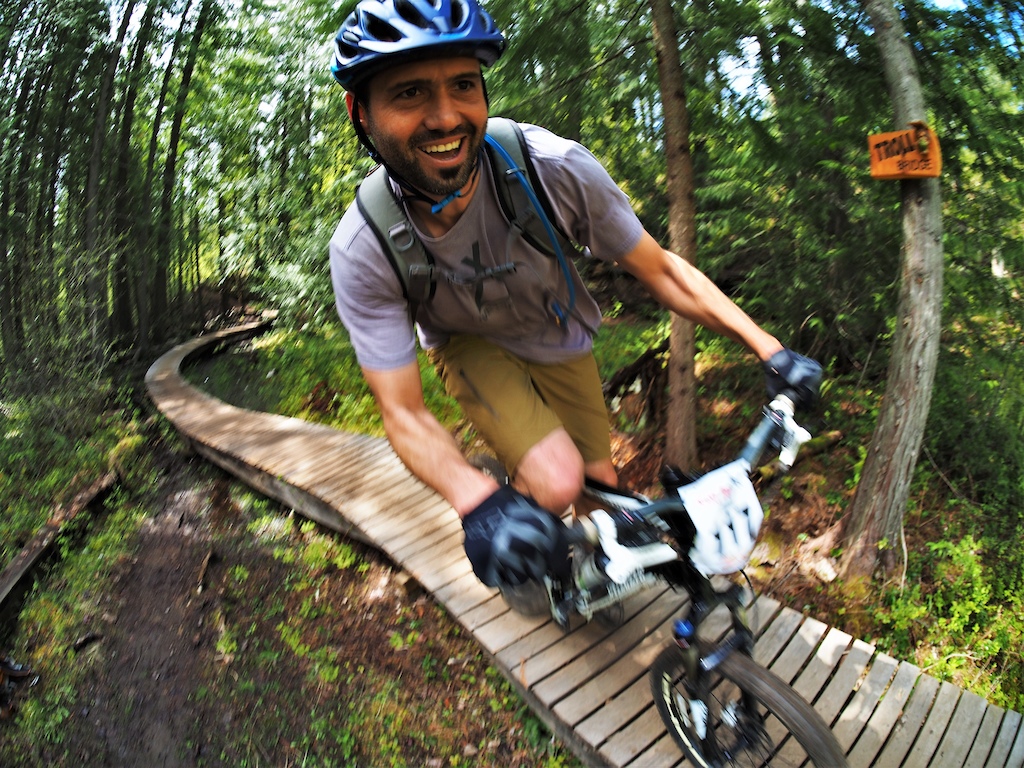 Thank you for riding hard in this year's event in our great and weird weather! See you next May.
Drop by over the summer and ride some of our other awesome Shuswap Bike trails.
For all Salty Dog Race results and individual split times see following links: